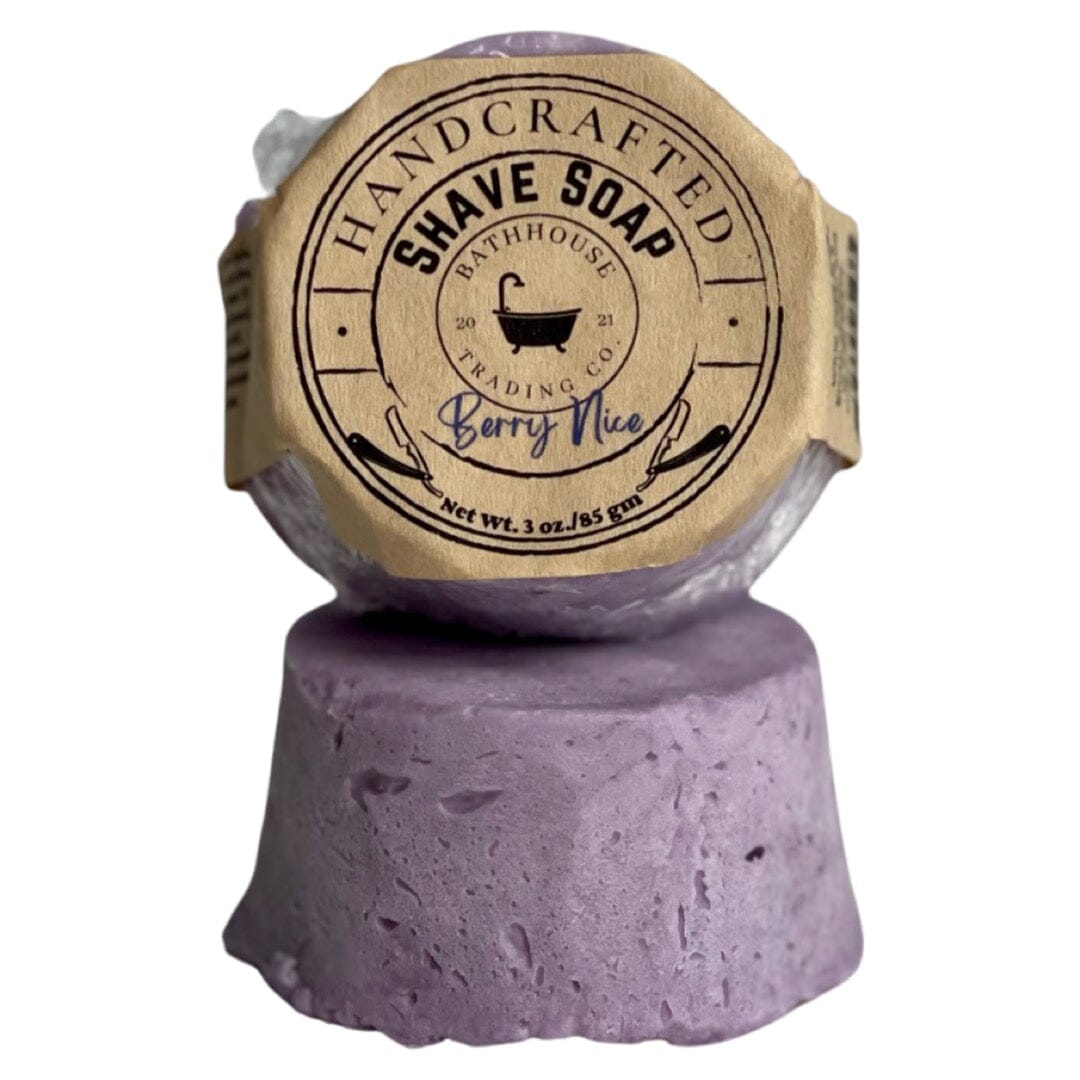 Bright and sweet notes of bergamot, blackberry, raspberry, peony, and violet are followed by golden amber and white woods, making this scent deep and complex. In simpler terms….it's just very Berry Nice!
HOW TO USE
For a more traditional rich lather, wet a shave brush and whisk in a circular motion over the surface of the soap. Add more water as needed to create your desired texture. Apply to skin with bush and enjoy your effortless shave.
For a creamy, lotion-like lather, wet shave puck and rub against the skin to be shaved. Once the desired amount has been applied, run the hand-over the area to generate a lotion-like lather, shave, rinse, and enjoy the smoothness.
To extend the life of your shave puck, store it in a shower-safe shave bowl or well-drained area between uses.
INGREDIENTS: Saponified oils of Steric Acid, Distilled water (Aqua), Shea Butter (Butyrospermum Parkii), Coconut Oil (Cocos Nucifera), Glycerin (Vegetable), Cocoa Butter (Theobroma Cacao), Castor Oil (Ricinus communis Seed), Hemp Oil (Cannabis Sativa Root Extract), Sodium Lactate (Propanoic acid, 2hydroxy, monosodium salt), Fragrance, Argan Oil (Argania spinosa kernel), Bentonite, Chamomile extract (Chamomilla Recutita), Honeyquat (Hydroxypropyltrimonium Honey),Mica, titanium dioxide, ultramarine blue.