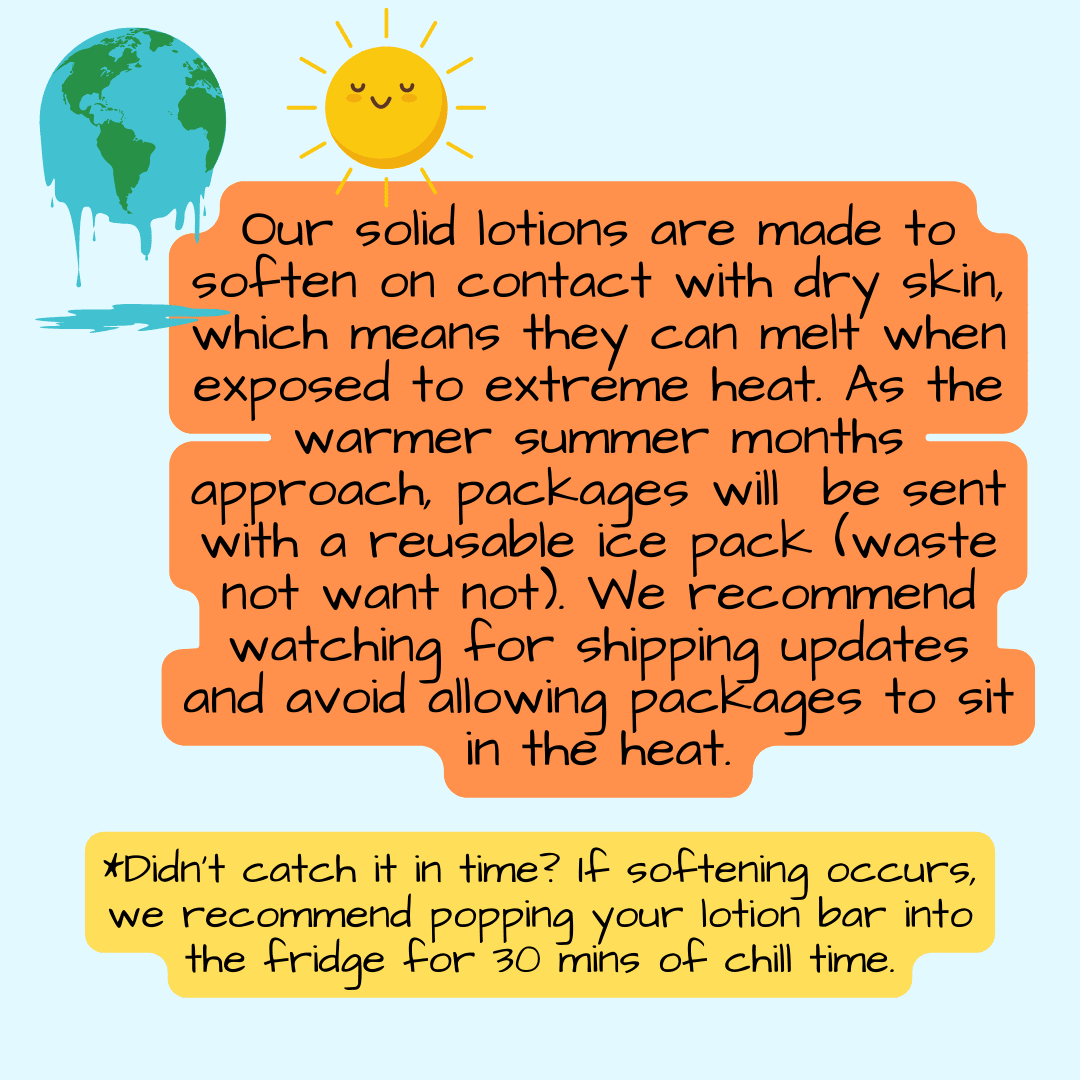 Berry Nice Solid Hand Lotion
Bright and sweet notes of bergamot, blackberry, raspberry, peony, and violet are followed by golden amber and white woods, making this scent deep and complex. In simpler terms….it's just very Berry Nice!
HOW TO USE
Rub bar between palms or directly on the desired area, creating heat to release skin nourishing lotion. Remember, this is a concentrated formula, so a little goes a long way!
Bees Wax (CERA ALBA), Coconut Oil (Cocos Nucifera), Shea Butter (Butyrospermum Parkii), Cocoa Butter (Theobroma Cacao), Avocado Oil (Persea Gratissima), Hemp Oil (Cannabis Sativa Root Extract), Jojoba Oil (Simmondsia Chinensis), Vitamin E (Tocopherol), Arrowroot (Maranta Arundinacea), Fragrance Oil.